Jane Clarke: A Strong Woman. The English Origins of William Collier's Wife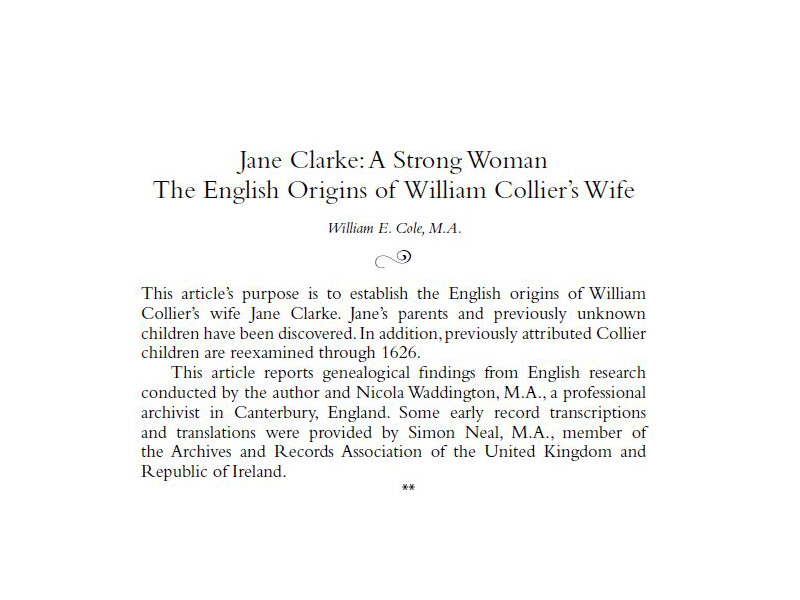 This article, published in the Mayflower Descendant Journal, Vol. 69, Winter Edition 2021, contains historic breakthrough genealogical findings from Bill Cole's English origins research project including Jane Clarke's parents, her true maiden name, unknown children, and details of her life in England before marrying William Collier in 1611.
This is a "must have" for researchers interested in important people who contributed much to Plymouth Colony in the seventeenth century.
Readers' comments:
"I am still digesting the information in both articles. I'm blown away by the depth and quality of your and Nicola's research… I appreciate your focus and attention to detail… BRAVO!"
– Patty Donohoe, VP, Eastham Historical Society
"I did find your articles very fascinating and spent the whole morning with them, ignoring everything else I needed to get done today. It's such meticulous research; I commend your and Nicola's fortitude! I was especially touched by Jane Clarke's story."
– Jerrine A. Stanbury